According to the old saying, you can't get something for nothing. But that doesn't always apply to real money gaming sites. Many sites offer their members a no deposit bonus—literally giving them free cash in exchange for signing up or playing certain slots.
These no deposit slots sites are perfect for players who want to try a new site without making a real money commitment. Once certain requirements have been met, these funds can even be withdrawn and converted into cash!
In this article, we'll tell you all that you need to know about no deposit slots to help you collect these offers.
What Games Can I Play for Free on?
Looking forward to some free slot games? We've reviewed some of our favourite games below, all of which can be played for free.
These are just some of the games that you could get playing with no deposit slots bonuses or spins, the possibilities really are endless. If you have a choice, always use your funds on games with a high RTP (return to player), as they are more likely to reward you with a payout.
Sites with No Deposit Bonuses:
If you want to try a site with a no deposit slots bonus in the UK, look no further. We have a handy list of trusted sites that you can try.
The Difference Between Free Spins and No Deposit Bonuses:
There are so many different offers out there, so it can be hard to know which ones to take advantage of. For example, some sites may reward you with free spins instead of a no deposit bonus, and while both of these can be used to play slots for free, they are very different.
Free spins usually come with the caveat that they can only be used on certain games and hold a fixed value. With a no deposit bonus, you decide where to spend it and how much to bet at once. The bonus tends to be a little more flexible than the free spins bonus and you can decide if you want to wager all of your bonus at once or make smaller bets.
A no deposit bonus is so great because you don't need to pay anything into the site, but some free spins bonuses may require you to make a payment first.
Which is Best?
This is a tough question to answer, as these bonuses can vary considerably. It all depends on the exact offer and the casino offering it. If you want to compare two specific offers, you can compare the overall bonus amount on a no deposit bonus to the wager-per-spin on free spins. Let's look at a few examples:
A no deposit bonus of £5 would be better than 5 free spins valued at 50p each (£2.50 total).
10 free spins with a wager of 20p per spin would be equal to a £2 bonus.
Of course, there are many other factors to consider and it's not quite that straightforward. For instance, the free spins might be tied to a specific slot, in which case the RTP is key. There are also wagering requirements to consider, and the bigger these are, the harder it will be to unlock the bonus and withdraw the cash.
The more you know about the bonus, the easier it will be to make a judgement, so be sure to always check the Terms and Conditions.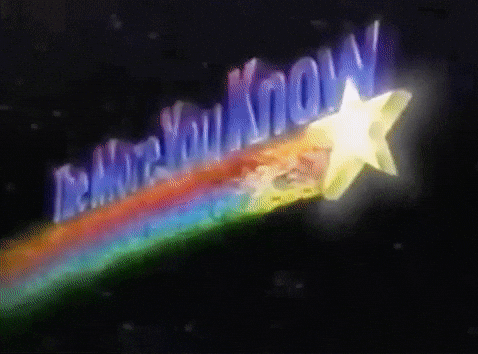 Top Tip: Some sites advertising no deposit games may actually be referring to demo games, in which case you can't win any real money. Don't get drawn in by these sneaky sites.
How to Claim a No Deposit Offer
When it comes to claiming a no deposit offer, there's a couple of steps that you need to follow. These include:
Pick a site that you want to play on, check out their licencing and terms.
Sign up and share your details with the site.
Authenticate your account using your identification or payment method.
Enjoy your bonus funds!
That's pretty much everything that you need to do to get your hands on that no deposit offer. Some sites may have additional steps that you need to follow, but on the whole, they're quite straightforward. The Terms and Conditions will tell you everything that you need to know about a casino's no deposit bonus.
Although you will need to authenticate your details and add certain payment methods, the casino won't take money from your account. These methods are required by the regulator and are used to prevent money laundering, underage gambling, and fraud.
Further Ways to Play for Free
If you want to play with more free spins or funds on a site after your no deposit offer, then here are some other ways that you can play for free:
Loyalty Perks – Loyalty schemes often release batches of free spins. These bonuses are typically released based on your status within the loyalty scheme. The more you deposit and wager, the more of these bonuses you will get.
Cashback – In order to encourage their players to play slots, a lot of bingo sites offer cashback on losses. This basically allows players to try the game with less risk, as they know they will get a percentage back anyway. This is a good way for players to experiment with these games.
Reloads – While you must deposit to activate this bonus, you can play for free when you make a deposit. Having these in your account will mean that you can check out a lot of additional slot games. With a site with reloads, you often get a lot more for your money in the long term.
Giveaways – Often sites have giveaways that have one big prize and then a lot of smaller ones too. These smaller prizes usually have free spins and bonuses included, which can allow you another few spins on slots. Of course, you could also win yourself the main prize which would be even better!
Social Media Competitions – Social media is a great way to get more from a site without having to deposit. If you take part in these offers on Facebook and Twitter, you can potentially get yourself a handful of free spins or a bonus. This is a great way to enhance what you have to play with.
Seasonal Promotions – There are also seasonal promotions to keep your eyes peeled for when you play. These special promotions can help you add more to your balance, on a one-off basis. They can potentially be really lucrative and add some bumper bonuses into your balance.
Whichever promotion you claim, be sure to check those Terms and Conditions first.
Free Spins Bonus Rounds Vs Bonuses
When you play slot games, you can also unlock free spins bonus rounds within those games. These rounds are within the games themselves and play instantly, so you can't save them for later.
They always play out with the same bet as the wager that triggered the round, so they don't have a fixed value before you trigger it. If you're playing with a real cash wager then you will win cash back. These features are included on some of the most popular slot machines and are very common in this industry.
With free spins that you earn from a site, you can use these at your leisure. They may be available on a single game, multiple games, or all of the site's games. These will have a predetermined value and may also have a winnings cap.
When you win with these kinds of bonuses, your winnings will also be subject to wagering requirements. Depending on the site, this could be applied to your winnings or to the value of the games. This is an important one to watch out for, as it can make a huge difference to what you are able to withdraw.
Slots Bonuses Vs Bingo Bonuses
We can never make our minds up over whether we'd like to play slots or free bingo, as they each have their own merit. With each slots bonus and bingo bonus, there are pros and cons. For example, slots take less time to play but bingo games can have much bigger jackpots.
We quite like it when sites give us slot game funds as it always inspires us to try something new. With bingo funds, we tend to use them to play a few games of 90 ball bingo, perhaps splash out with some penny tickets. Slot game funds let you trial all sorts of different games, even free spins that are only for a single game can tempt you to try something new.
Many sites are now removing the distinction between bingo funds and slot funds, allowing players to use both. This gives players more flexibility to play the games they want, without worrying about the small print.
Other sites give players the choice between a bingo or slots bonus on their deposits, like the Dragonfish Real Money Network. This is a step in the right direction as it means we get more choice.
Terms and Conditions:
There are some terms and conditions associated with a free spins no deposit bonus, as you would expect, but they're usually very fair and don't affect players too much.
You can't withdraw the initial bonus (which makes sense) and you must wager it a certain amount of times before you can withdraw any winnings. Not all sites have wagering requirements, and these are known as "no deposit slots keep what you win sites". It's a bit of a mouthful, but it's a self-explanatory one.
You may notice that some sites cap how much you can win. £500 is fairly common in such cases and it's a fairly generous sum considering they're letting you play free online slotswith no deposit as you win real money.
Watch out for expiry dates and other restrictions. If you don't get your bonus or it goes missing, there's a good chance you have overlooked one of these aspects. These conditions are there to protect the casino, but you can still easily play no deposit slots for real money.
All of these conditions will vary from site to site so it's important to check the Terms and Conditions first. No deposit bonuses do allow you to win real money once these conditions are met, though, so they're worth claiming. Reading the fine print might seem like a boring task, but trust us, it's worth the effort.
Should you Deposit?
After you've used a no deposit bonus, you have to decide whether you want to stick with the site or play elsewhere. Before you start spending your cash, you should consider:
Long-Term Promotions – If you want to stick around, the site should have long-term promotions. You want value for money, and that's true for loyal players as well as new ones. Look for reload offers, VIP schemes, and anything else that will keep you interested.
Game Variety and Jackpots – Similarly, you don't want to get bored with the jackpots on offer. You want all of the game variety you can get, so look around and see what jackpots are being offered by the site and the developers that it hosts.
Mobile Compatibility – It's not much fun being stuck to your desktop computer all the time, so you should check out if a site works well on mobile before you deposit. You may have enjoyed your free spins on your desktop and not considered this facet of the site, but it makes a big difference.
Payment Methods – Does the site accept your preferred payment methods? It's a pretty important consideration. If you favour using something like Paysafecard, then double-check that the site accepts it before you sign up. In addition, you should check to see if there are any fees or limits.
These are just some of the things that you should look for before you make a commitment.
The Rise of No Deposit Slots
No deposit slot games are becoming much more common these days. Part of this is down to the fact that the bonus tax has taken hold and it's easier for operators to get around this with free spins rather than bonus credits. It's good for the operator because they pay less money and you're not guaranteed to win big.
Bingo players are also coming to enjoy slot games more and more these days. This demand has also led to the creation of numerous no deposit slot sites in the UK, as it's what the people want! Savvy bingo operators know that to get more players in the doors, they need to give them what they want.
Now that we have covered the basics, you're a no deposit pro and should know everything that you need to know! You can claim free funds from loads of gaming sites, if you're unsure of where to start then our reviews will help you out.
Get that Bonus right Now!